Weekly Repeats
Tues - Story Hour at Pentwater Township Library 11am
Wed - Pentwater Community Dinner
Centenary United Methodist Church
4:30-6pm
Bingo
VFW Hall
6:30pm
Pentwater Historical Museum
Fall Hours
Thursdays - Saturdays
1-4pm
Monthly Repeats
HeartSong Drumming
1st Wednesday of the Month
Pentwater Township Library
7-9pm
Ladies Craft Night
3rd Wednesday of the Month
Pentwater Township Library
6:30pm
After Hours Used Book Sale
3rd Saturday of the Month
Pentwater Township Library
2:30-3:30pm
If you are planning a trip to Pentwater here is the listing for the Downtown Businesses' Fall Hours.
Fall Colors in Pentwater
Early to Mid October
Pentwater's peak time for color is usually early to mid October. Colors are starting to change fast across Michigan. Pentwater has colors starting to show, with isolated bright color mixed in with mostly green. This will be peaking within the next two weeks. Farther inland will be peaking within the next week. Plan your fall color tour in Pentwater soon!
The Pentwater Chamber suggests another 7 to 10 days will be a great time to enjoy the colorful sights. Follow us on twitter or like us on Facebook for updates and pictures.
Oktoberfest
Saturday October 11, 2014
10am-2pm FAMILY FUN ON THE VILLAGE GREEN
10am-4pm COVE Home Tour & Used Book Sale
10am-4pm Holiday Art & Collectibles Show
11am-3pm CLASSIC CAR & HOT ROD SHOW
Held on Hancock St. Sponsored by Antler Bar
AT THE ENTERTAINMENT TENT
Behind the Village Pub
Strudel Bake-off,
Brats-n-kraut,
Hot dogs, Chips, Pop & Beer,
Big 10 Games on the big screen, Chili Cook-off,
Live Auction, Entertainment, Show off your Sauce at Cenzos,
Polka Dance Contest, Chicken Dance Contest, Live Music, and More . . . .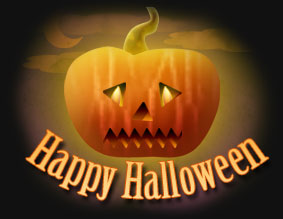 Halloween on the Green
Saturday October 25, 2013
1pm on the Village Green in Pentwater
Costume Contest
Face Painting
Pumpkin Painting
Pumpkin Roll
Sack Races
Candy Bags and more!
Sponsor: Pentwater Chamber of Commerce
Trick or Treating with Downtown Merchants 2-4pm
Spooktacular Parade - 4pm
Line up at Charlie's Marina starting at 3:30pm
All are welcome to participate, parade is held on Hancock St.
Sponsor: The Cenzo's Family
Trick or Treating
Friday, October 31 5-8pm
Pentwater Village
Kids come trick or treating in Pentwater to homes with their porch light on. There will be free homemade donuts provided by the Pentwater Fire Department at the Fire Station (486 E Park Street, Pentwater, MI) at 5pm.
HeartSong Drumming Circle
October 1st (Every first Wednesday of the month)
7-9pm
Pentwater Township Library
HeartSong Drumming Circle is for adults who wish to share rhythm and get in tune with each other and themselves. Drumming invites a spirit of community and the enjoyment of making music together.
Bring your own drum or percussion instrument.
231-869-8581
Hill and Halloween Weekend
October 3-5
Hill & Hollow Campground - 8915 Business US-31, Pentwater
'Hill and Halloween' week-end is Oct. 3-5 - 'Haunted House', Sheryl's 'Doggiepalooza' costume contest and parade, cider & donuts, fortune teller, face painting, LOTS of games, pumpkin carving contest, child and adult costume contest, trick or treating and ghost stories by the bonfire with wickedly good witch, Griselda! Come have a blast with us!!! Our special 'Quiet Season' camping rates are now $25/night.
Saturday October 4
9:30 Cider/Coffee and Donuts at the Campstore
9:30 Sheryl's Doggiepalooza and Pet Parade and Costume Contest...
10:30 Games Begin! Tons of games!
1:00 Candy Corn Bingo
4:00 Pumpkin Carving Contest
5:00 Child and Adult Costume Contest
6:00 Trick or Treating
Dusk Judging of Campsite Decorations
7:30 Visit the Haunted Fish Market
8:30 Ghost Stories by the Bonfire at site #167
Fall Volunteer Weekend
October 4 & 5
Charles Mears State Park
Meet at the Park Head Quarters building at 9am. All are welcome.
231-869-2051
Pentwater Arts Council br-A-rt Auction
October 5
3pm at the Pentwater Yacht Club
All entries will be displayed in various places in Pentwater as they are turned in. The September 26 Gallery Stroll will feature the bras at the eight participating galleries. All entries will be auctioned off on October 5th at the Pentwater Yacht Club.
Preview hour will be at 3pm
Auction will begin at 4pm
All money generated by the br-A-rt Event will be split 30/70 between the Pentwater Arts Council and the Karmanos Cancer Institute, a part of Wayne State University.
Flu Clinic
October 9th
9-11am
St. Vincent's Catholic Church (637 E. Sixth St., Pentwater)
Provided by District Health Dept. #10
Annual flu vaccination is recommended for ALL people age 6 months and older.
Please bring your Medicare, Medicaid, MI-Child, Priority Health, Healthy Michigan Plan, Blue Care Network or BCBS card.
If no coverage, flu vaccine cost is $35 for traditional shots and $38 for FluMist.
Comedy Night
October 10
9pm at the Village Café & Pub
Kick-off Oktoberfest weekend with friends, laughter and good times.
231-869-4626
Pentwater Home Tour & Used Book Sale to benefit C.O.V.E.
October 11
10am-4pm in Pentwater
Several Pentwater homes that are unique architecturally, have lake frontage or view, or have historic significance will be available for touring. Tickets are $15 per person for those 13 and older and are available at the Pentwater Chamber of Commerce, Cenzo's, all of the homes and in front of the Hancock Building(215 Hancock Street) from 9:00-3:00 the day of the tour. Used books and refreshments will be available at 39 Wheeler, Lites Woods.
Holiday Art & Collectibles Show
October 11 10am-4pm
Shared Space Studio
Join us for the second annual Holiday Art & Collectibles Show!
FREE TO ATTEND!
Handmade Collectibles, Original Artwork, Vintage Dolls, Wearables, hats and headpieces created with a holiday theme.
Tables still available for interested artists!
231-869-4092 or 616-675-7825
2nd Annual Fall Color Tour - Pentwater Seniors, Inc.
October 15
8:30m Pentwater Friendship Center
Mark your calendars for a great day trip to see the beautiful fall colors with a tour and lunch at the memorable Eagle Heights, former home of the Kelloggs on Gull Lake, near Battle Creek.
The 56 seat Coach will leave the Pentwater Friendship Center (310 N. Rush St., Pentwater) promptly at 9am, with a pick-up at Shop-Ko in Hart at 9:30am (if there are people registered for the trip from Hart).
Time Meet at 8:30am Leave at 9:00am
Cost: $15 for Pentwater Senior members $25 for non-members
Payment is due at time of registration.
Full refund if registration cancelled 48 hours ahead of trip.
231-869-5242 or 231-869-7901
Fall Band Concert
October 23
7pm at Pentwater Public Schools
Junior High and High School Pentwater Bands to perform in the high school gym.
Chicken Dinner
October 27
6pm at the Pentwater Friendship Center
$6.00 donation appreciated.
310 N. Rush St., Pentwater
231-869-7901
Fall Concert
October 31
7:30pm Venue TBD
French baroque recorder concert and baroque guitar
Sponsored by the Pentwater Arts Council
Festival of Lights
November 29 5pm
Santa Arrives!
Village Green, Pentwater
Merchant Open Houses
November 29 & 30
Downtown Pentwater